New Sandvik facilities
Sandvik will open no fewer than three new facilities around the world in 2014 - in the United States, Ghana and Sweden.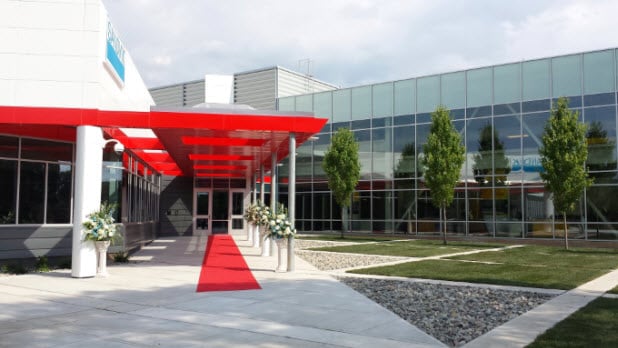 Fair Lawn, New Jersey, USA.
A new U.S. headquarters was opened in July in Fair Lawn, New Jersey. The 9,300-square-meter facility contains a combination of offices, a Productivity Center and an Aerospace Application Center. In Kumasi, Ghana, Sandvik is scheduled to open a facility with modern offices, meeting facilities and a state-of-the-art workshop, warehouse and center for customer training during the fall. And, as reported earlier, a new 4,500-square-meter customer center will be inaugurated in Sandviken, Sweden, providing state-of-the-art technology and tooling solutions.