Sandvik wins prestigious design award
Sandvik has been awarded the red dot design award for its advanced high-pressure DTH drill. Surpassing thousands of world-class entrants, the new Pantera™ DI6400 DTH percussive drill rig was held to be the 'best of the best' by a panel of design experts.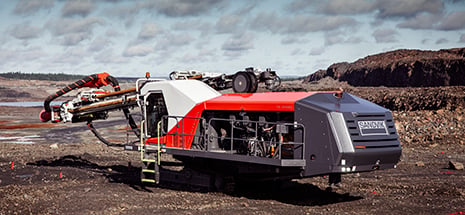 The drill rig has been developed to take advantage of mining industry trends towards fully autonomous operation – with options allowing owners to benefit from automation technology as their needs and mining operations change.
Says Jan Petzold, Vice President of product area UG Drilling, business area Sandvik Mining:
"Winning globally prestigious design awards such as the red dot is of coursesomething we are proud of as it adds an independent seal of approval to our product. It also supports our customer focus and innovation values.
Thousands of guests from the world of design, industry, society and media will convene to celebrate the Red Dot award winners on the 7th of July at the Aalto Theatre in Essen, Germany.