Keep on running
The 2013 New York City Marathon took place on Sunday, November 3. The marathon is one of the largest events of its kind in the world and, according to many, the most scenic.
The 26.2-mile (42,195 meters) route goes through all five boroughs of New York City, with some 2 million spectators lining the way to cheer on the runners.
The marathon was organized for the first time in 1970 and has been held every year since, with the exception of 2012 when the city was recovering from the impact of Hurricane Sandy just a week before.
Every year, some 48,000 pairs of feet hit the streets during the run. Sandvik produces tools for making the molds for many of the running shoes worn at the New York City Marathon and other marathons around the world.
Malin Broström, Project Manager, marketing communications at Sandvik Coromant, was one of the runners this year.
What is so special with New York City Marathon?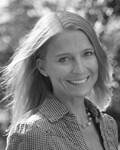 I have run three marathons and the New York City Marathon is by far the coolest experience. The course runs through all five boroughs and provides a memorable sightseeing experience from all of New York's many cultures. The course crosses five bridges; the finish line is in Central Park and the fantastic audiences of some two million people cheer us on throughout the entire race.
What is the biggest challenge with any marathon?
Running that far on roads and sealed surfaces is demanding. To save energy and avoid cramps, it's important to think of your running technique and vary your stride during the race.
Another Sandvik runner was Johan Eriksson, manager Group Function Control.
Why New York City Marathon?

I wanted to try a marathon outside of Sweden, and the New York City Marathon is regarded as something special. I think New York City is a great place, so what could be better than to combine the two – to spend a few days in the city and also running the race?
What kind of shoes do you wear?
I believe that the right shoes are key in order to stave off injuries, especially if you train on a regular basis. I use a specific model that I have used for several years, and I upgrade with a new pair every year. Before I found this model I switched between different brands and models, but this model has helped to keep me free from injuries.