Stainless love
The 150 year steel-history of Sandvik comprises innumerable stories from a variety of applications. Bolts to the Vasa ship, guitar strings and skates for NHL players, just to mention a few. This fall however, a more romantic request came in.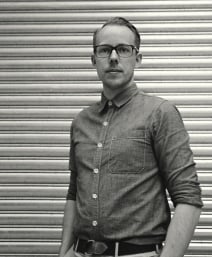 Tomas Rosén is an industrial designer and co-founder of Office for Product Design in Hong Kong. When he graduated from Linköping University in 2001, he inherited a Rolex diver's watch from his father. The watch case is made of 904L stainless steel, an extremely corrosion resistant austenitic steel that is often used in the process industry.
Engagement
He proposed to his girlfriend Christina this spring and to his great delight, she accepted. Her engagement ring is a traditional golden ring, but Rosén had other plans for his own. With a specification of his Rolex case material, he started his search around the world for a piece of this material. It proved to be more difficult than he had imagined. After numerous contacts with steel wholesalers, he finally realized that the Sandvik 2RK65 steel exactly matched the specification.
Customer service out of the ordinary
The persistent designer finally found a customer oriented global sales manager at Sandvik Primary Products, who personally brought a small piece of the steel to Stockholm, where Lidingö Finmekanik AB took over.
Machining challenges
Sandvik 2RK65 is a high-alloyed steel that emit high temperatures when machining and is therefore challenging from a cutting tool perspective. Lidingö Finmekanik succeeded however, and the ring now decorates the left ring finger of a proud soon-to-become husband.