Sandvik among the 100 most innovative companies in the world
Sandvik earned a position on the prestigeous Thomson Reuters 2012 Top 100 Global Innovators list. The list honors 100 corporations and institutions around the world that are at the heart of innovation as measured by a series of proprietary patent-related metrics.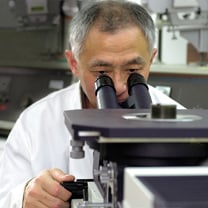 "Innovation is the foundation for economic prosperity and technological advancement," said David Brown, managing director, Thomson Reuters IP Solutions. "Our Top 100 Global Innovator methodology demonstrates the insight that can be gleaned from the analysis of patent data and confirms the fact that companies focused on innovating drive growth and financial success."
Jan Lissåker, Executive Vice President Group Communications, Sandvik, comments:
"Sandvik has been operating successfully for 150 years, always with a strong focus on innovation. This is a recognition that we hope will be encouraging for all our employees, working tirelessly and with devotion to maintain and strengthen our business leadership in this area".
Only three Sweden-based companies made their way to the list. Ericsson and Scania being the others.
The full report is available at http://www.top100innovators.com.