Groundbreaking technology
December 2012: At the international MINExpo trade show in Las Vegas, USA, Sandvik launched several products which introduced new technology to the industry.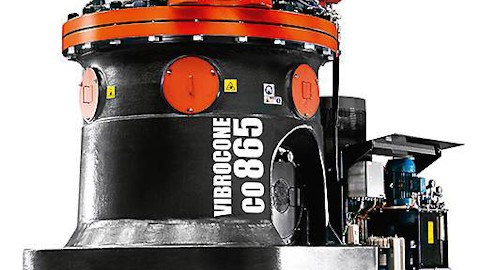 The Vibrocone is the next generation of crushing technology that enables energy savings of up to 30 percent in downstream processing.
Sandvik also introduced two new trucks demonstrating the latest innovations in hard-rock ramp hauling and launched a comprehensive suite of service products.
"We want to be in theforefront of developing technology and solutions, addressing the challenges that our customers are facing now and in the future," says Gary Hughes, president of Sandvik Mining.