Where you'd least expect
Sandvik products are used in innumerable fields of manufacturing, from sports shoes and wind turbines to chefs' knives and here, an aeroplane.
What you see in the picture is the vertical tail of the aircraft. In order to minimize the weight, it is produced of composite material.
Being made up by several different materials with different properites, composite materials offer great manufacturing challenges. For the vertical tail, edge milling is the major challenge. Sandvik's end mill in PCD (vein and brazed) and diamond coated cutters are engineered to avoid delamination.
Do you want to know more? The composite machining blog is continuously updated with challenges, solutions and news.
Other aircraft applications where Sandvik cutting tools and solutions are used include:
The slat track, normally made of high-alloy steel and stainless steel
Landing gear components
Wing box, where composite material is common in use
Engine pylons, where the slot in the centre is difficult to machine
The fuselage contains several structural titanium components
The carriage on the training edge is normally produced in titanium
The wing rib is normaly made of aluminum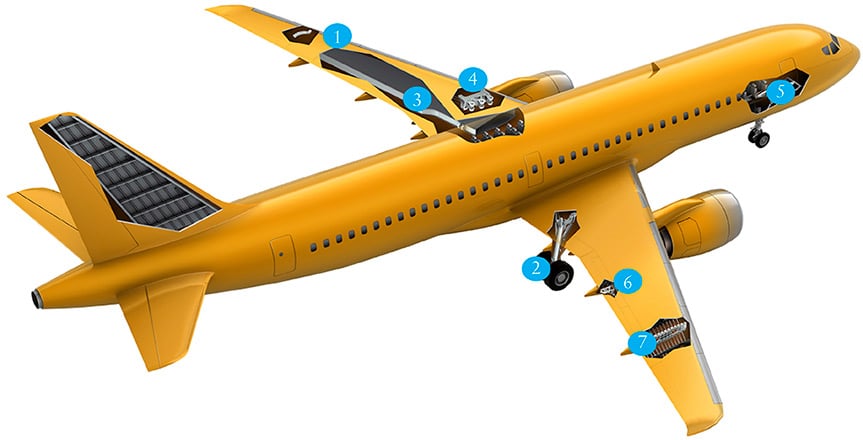 Do you want to know more about cutting tools and solutions for the aerospace industry? Visit www.aero-knowledge.com.