Olof Faxander rings Nasdaq bell
On 24 September, Sandvik President and CEO Olof Faxander rang the opening bell at the NASDAQ Stock exchange in New York.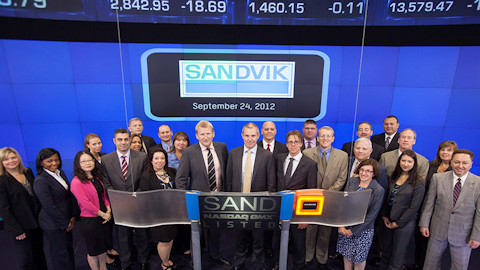 The opening and closing bell marks the beginning and the end of each trading day.Executives from large corporations and listed companies are each year invited to participate at the ceremony.
It started with a short introduction of Sandvik. After that Olof Faxander held a short speech before the it was time to ring the bell.
Sandvik Investor Relations and US employees attended the event, which was part of a Sandvik roadshow to meet investors in the US.