Sandvik Rock Processing Solutions challenge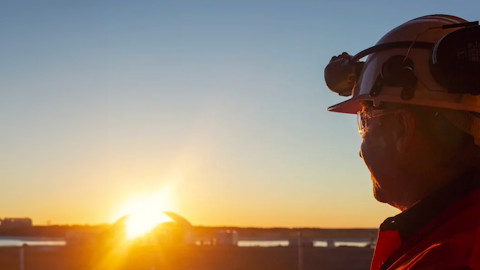 The focus lies on bringing value to customers through high-performing products that increase productivity and safety, as well as providing services and flexible maintenance programs that extend uptime and reduce costs.
A growing part of the Business Area's offering is targeted towards more energy-efficient comminution, processes, and technologies, together with increased data sets to meet future customer requirements. This contributes directly to the industry's target of sustainable comminution, protecting the environment and reducing operating costs.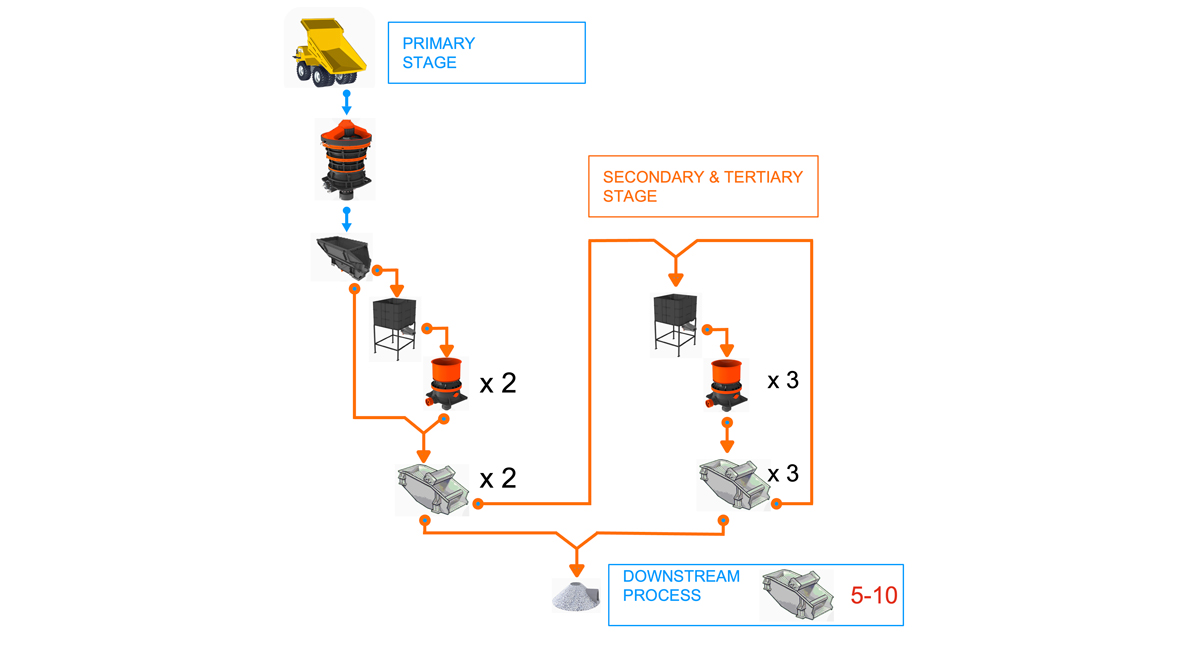 The challenge to solve
We want to evolve our individual equipment insights to drive plant level efficiency and sustainability improvements.
Today, we monitor and provide insights on individual equipment availability and efficiency, but we do not capture the Overall Equipment Efficiency (OEE) or how the different machines depend on each other.
OEE = Availability * Efficiency * Quality
Our customers would like to have increased transparency of their plant and equipment operations, and know how they can improve the OEE of their crushing and screening production processes. With these insights, they can significantly reduce their sustainability footprint, improve the guidance provided to operators and meet their production targets more efficiently and effectively.
We are looking to capture the full potential of the production process.
We need to monitor and collect insights on the material flow between machines, enabling us to gain a better understanding of how the equipment operates and provide recommendations on their overall performance.
We also have a future vision that our different equipment will be able to communicate setting adjustments between themselves to improve the overall process efficiency or reliability, depending on operator demands.
Are you interested in collaborating with us to find a solution?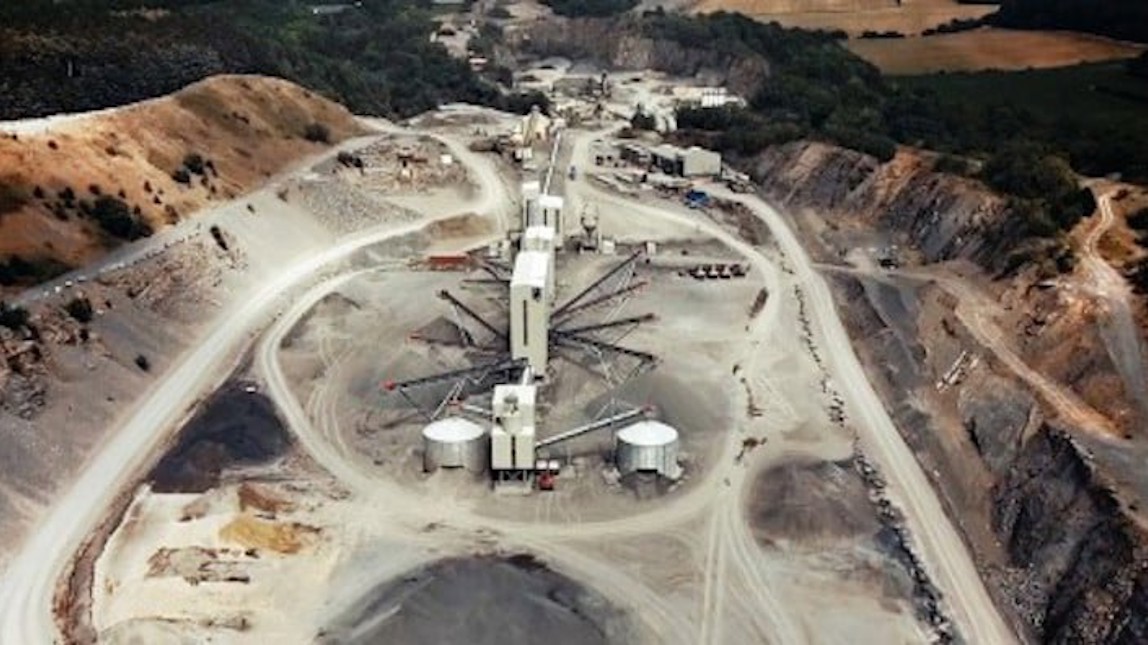 Sandvik stone crusher plants are a safe and reliable solution. Our customizable rock crusher plants increase productivity and offer great value to your business.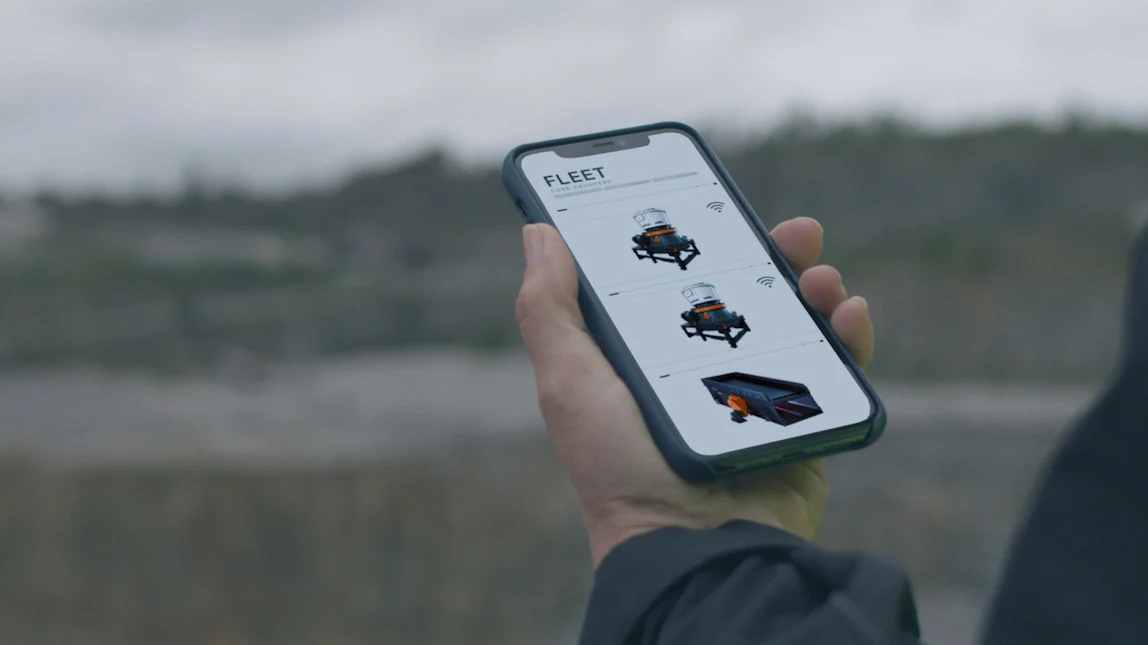 SAM by Sandvik is our ever-evolving digital service designed to support operational excellence in your crushing and screening plant.
The Knowledge Hub is our way of passing on our crushing and screening expertise – and guiding you towards a more productive operation.
About Sandvik Rock Processing Solutions
A world leader in rock processing solutions for the mining and construction industries. Our constantly evolving offering for mining and construction covers crushing, screening, breaking, demolition, and service solutions. No matter the application, we'll ensure our customers are matched with the right solutions to maximize their productivity and profitability. Our products provide our customers with maximum value in terms of performance, quality, safety, flexibility and - not least - total economy. Whatever the customers' application, we'll help them to meet their production targets in smarter, faster and more cost-efficient ways. Whether in an up market or a down cycle, we'll continue engineering equipment that meets the ever-growing needs of the mining and construction industries, and help customers overcome their challenges.