Mining and infrastructure equipment and tools
With a complete range of equipment and tools, services and technical solutions, we help the mining and infrastructure industries increase efficiency, cut costs and improve safety.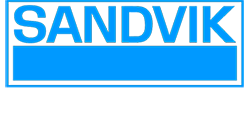 Application areas include rock drilling, rock cutting, crushing and screening, loading and hauling, tunneling, quarrying and breaking and demolition.
Drill rigs and bolters*
Underground loaders and trucks*
Mechanical cutting equipment
Rock tools and rock drills
Mining automation
*Incl. electric and battery electric vehicles
Crushers
Screens
Hydraulic breakers
Demolition tools
Breaker booms
Examples of services
Digital service solutions
Maintenance programs
Inspections
Rebuild solutions
Safety solutions
Financial services
Increased safety and productivity with mining automation
We offer the industry's most advanced automation and teleoperation systems, significantly improving safety and productivity while lowering the total cost of ownership.
---