Additive manufacturing and metal powder
We offer expertise and services across the entire additive manufacturing value chain and have all relevant metal 3D-printing technologies in-house.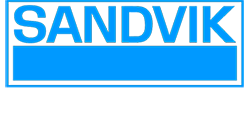 Services span from idea to serial production and include material selection, design and printing as well as post-processing and testing.
Our all-embracing offering enables customers to realize the possibilities with 3D printing and to put them into practice. We are thereby a vital contributor to the industrialization of additive manufacturing.
Osprey® metal powder and CE alloy products
We offer the market's widest range of metal powder for additive manufacturing and a range of other powder-based manufacturing processes, such as metal-injection moulding (MIM).
We also provide components made from CE (controlled expansion) alloys manufactured according to custom design for a wide range of applications.
Advisory services and full-service production by, for example, powder bed fusion (laser or electron beam) and binder jetting.
Gas atomized metal powder for use in, for example, additive manufacturing and metal injection moulding (MIM).
Products made from controlled expansion alloys (CE alloys) manufactured according to custom design.
Just imagine what additive manufacturing can do
This film explains how our customers benefit from switching to additive manufacturing.
---