Trends impacting us
We have defined key external factors and drivers that impact our company. Together with customers and other stakeholders, we will seize the opportunities they create in order to generate profitable growth, manage risks and reduce environmental impact.
Digitalization and connectivity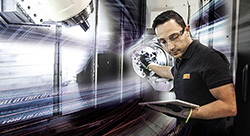 The manufacturing industry is experiencing one of the greatest transformations ever, often referred to as Industry 4.0, which involves a shift to digitalization, connectivity and automation. Software is playing an increasingly important role in industrial companies. Sandvik is at the forefront of digitalization and automation and we have a strong ambition to further improve our customers' processes. Our solutions, such as CAM software for component manufacturing and Automine® digital solutions for the mining industry, enable our customers to run operations more efficiently and more sustainably.
Technological breakthroughs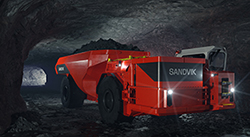 Reducing environmental footprint and increasing efficiency and safety drives the development of electrification and automation technologies. The transition to battery electric vehicles is a growth opportunity for our mining business where we already have a leading position within electric equipment for underground mining. Within our machining solutions business, the transition to electric vehicles entails a headwind. Sandvik has set clear strategic priorities to mitigate this headwind, for example by expanding our capabilities and offering within round tools for lightweight components. Manufacturing in lightweight materials such as aluminum is becoming increasingly important in segments like automotive and aerospace, especially in the shift towards more sustainable transport and reduced fuel consumption.
Sustainability and electrification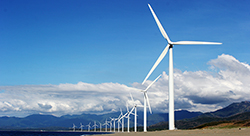 Climate change and a growing global population drive the need for change towards fossil-free energy sources and electrification to reduce impact on climate and society. Sustainability is a growth opportunity for Sandvik and integrated in our business. We have set a clear goal of reducing our carbon dioxide impact across the entire value chain, where the largest impact is through our products and solutions, which enable our customers to be more sustainable. We are a world leader in electric mining equipment and offer solutions for more efficient manufacturing methods which reduce climate impact.
Economical and geopolitical development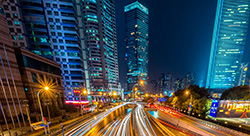 Macro factors such as globalization, urbanization, political governance and cyclical conditions impact Sandvik. Our global and local presence and our decentralized way of working allow us to be flexible and adapt to changes in circumstances. All of our business areas have business and action plans in place to manage changes in market conditions.